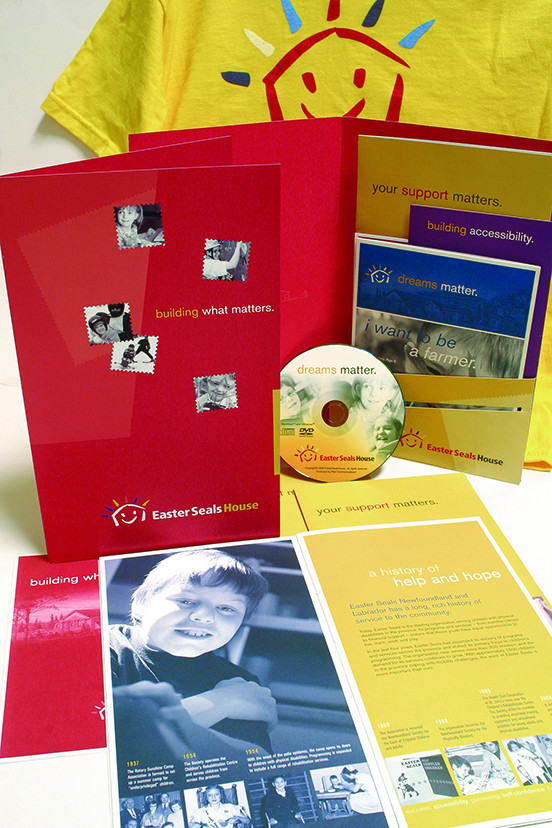 Raise a client's community profile and raise millions to fill a very real need
Since 1937, Easter Seals has been serving children with physical disabilities in Newfoundland and Labrador, but it has never had a suitable, central facility from which to run its programs and services. In April 2006, Oceanex led the launch of a two-year capital campaign to raise the $2 million needed to build that facility, and Pilot° helped shape the campaign at every level. As the first step in tapping into a corporate sponsor with the connections to draw in the larger business community, Pilot° advised on activating the Newfoundland and Labrador Directors on Oceanex's board as the campaign committee. Pilot° was well positioned as the architect of Oceanex's overall corporate branding to rally major corporate support for this important community initiative. Extensive executive level research was then conducted. Beginning with Oceanex's slogan, "we move what matters," Pilot° planned the extensive "building what matters" campaign from the ground up, beginning with speaking to children with disabilities and their families to learn "what matters" to them. Pilot° used their messages, images and identified priorities to shape the campaign and to develop a wide range of upbeat collateral that created a powerful call to action. Each designed piece echoed the Oceanex and the Easter Seals brand, but created its own identity through rich, vibrant child-like colours. Media relations also generated significant publicity for the cause.
The Easter Seals House capital campaign exceeded its goal by raising over $3 million less than one year into the campaign, allowing the construction of a dream to begin and with the funds to see it through to completion.