Integrated Marketing & Communications
Every brand has a target, a purpose, and a destination - it takes an experienced Pilot° to navigate the journey.
Today's challenge isn't simply getting the right message off the ground, but effectively navigating a cluttered airspace to reach audiences always on the move. 
Whatever the challenge or opportunity, we identify the best strategies to maximize results and impact. At Pilot°, marketing and communications are integrated disciplines. Messages must be powerful, strategic, direct and concise; and need to be delivered in bold new ways.
Marketing
Identify your markets, develop your brand, tell your story, measure results, and repeat! With the Pilot° team, investing in marketing is investing in your success.
Communications
Effective storytelling is at the heart of what we do. Defining brand narratives, engaging key audiences, and navigating turbulence with confidence - we prepare for what's coming and embrace the unexpected.
Capital Campaigns
Effective capital campaigns hinge on education and alignment; helping our community understand a real need and seeking those interested in making positive change. Our results speak for themselves!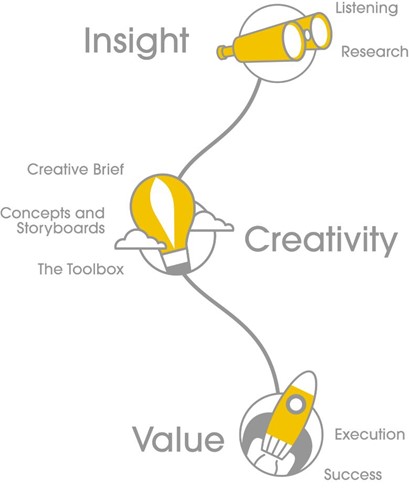 Pilot° is a full-service marketing and communications agency with over 30 years of experience supporting clients in the private, public, and non-profit sectors.
We're small by design and our tightknit team is comprised of uniquely talented and experienced professionals. We leverage our individual experience, networks, and relationships to deliver exceptional value for our clients.
We take pride in doing our homework and we invest the time to gain a deep understanding of your big picture goals.
At Pilot° we believe the sky's the limit—and we soar to meet new challenges.
Office Address:
Suite 110, 100 New Gower St.
St. John's, NL A1C 6K3
Mailing Address:
P.O. Box 23150
St. John's, NL A1B 4J9

(709) 753-0794
Want to inquire about a project, request a quote or learn more about us?
We'd love to chat with you.